KLOUD offers a variety of workspaces to cater to users with different needs. All users have access to our community events and amenities.
Enterprise Solutions
KLOUD offers customised workspaces for large scale enterprises. Users have the option of having dedicated entrances and fitted furniture according to different requirements.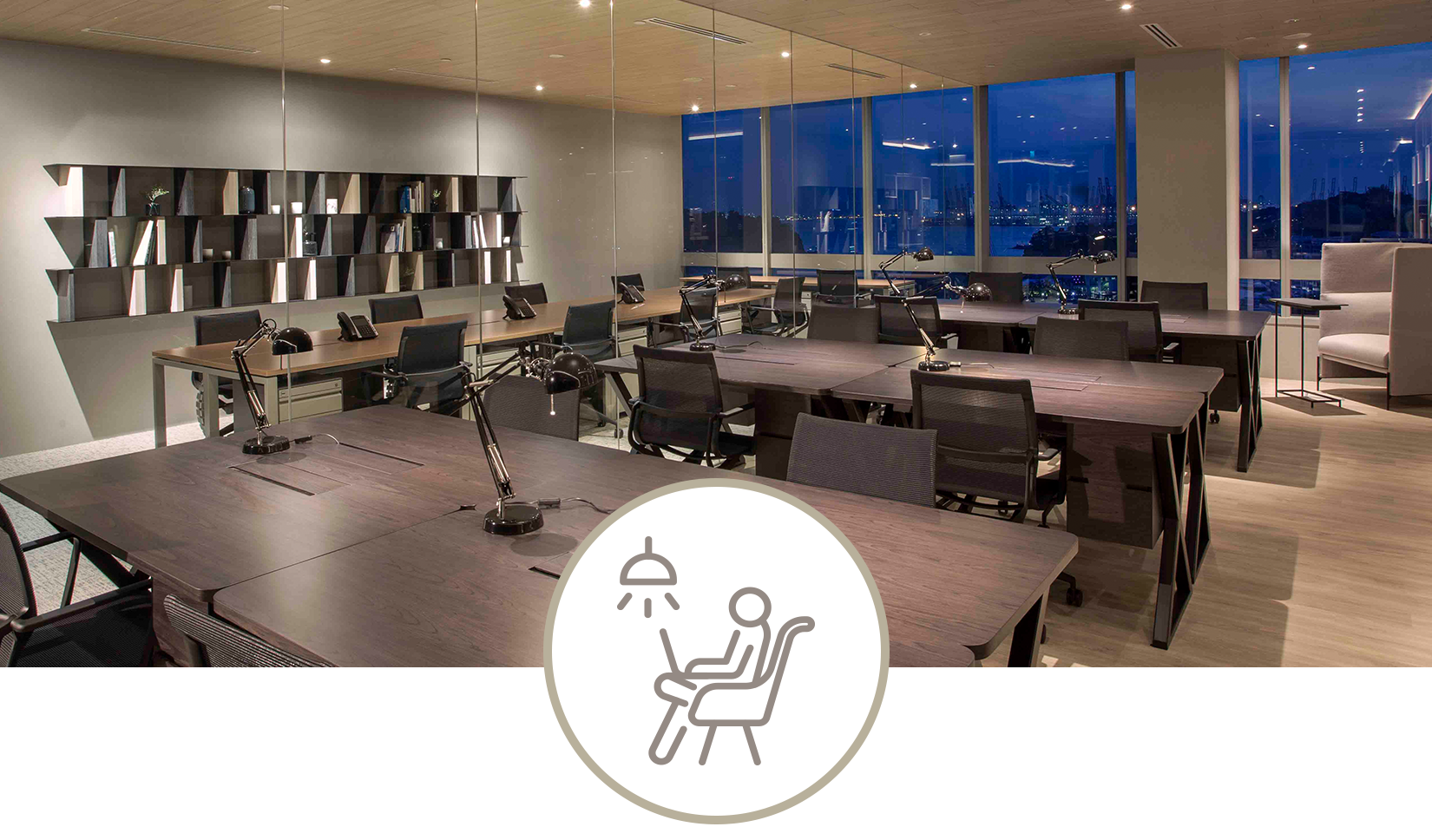 Office Desks
Dynamic hot desks for those on the go or designated desks reserved for your usage.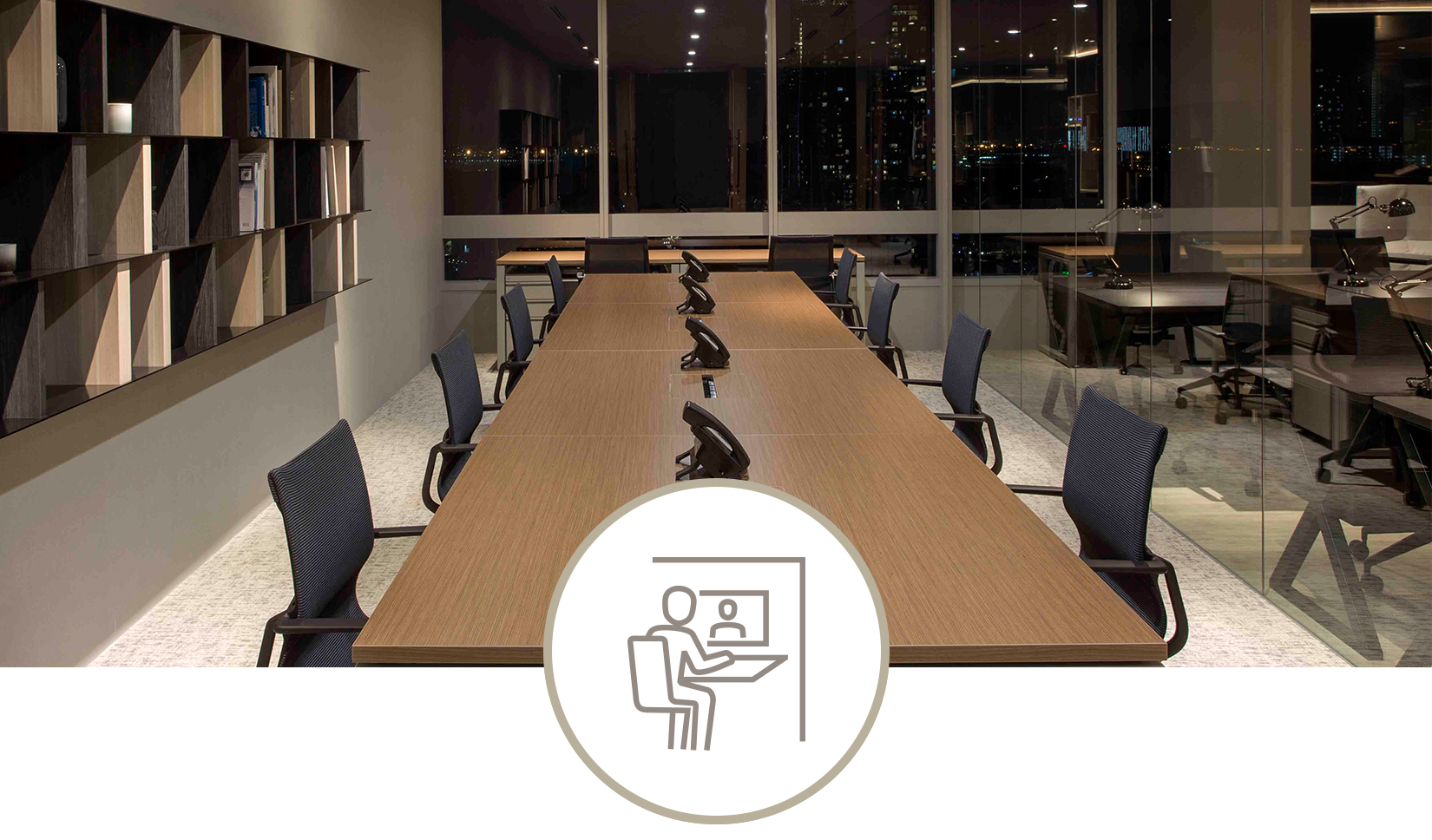 Office Suites
Private offices in varying sizes to suit the needs of every enterprise.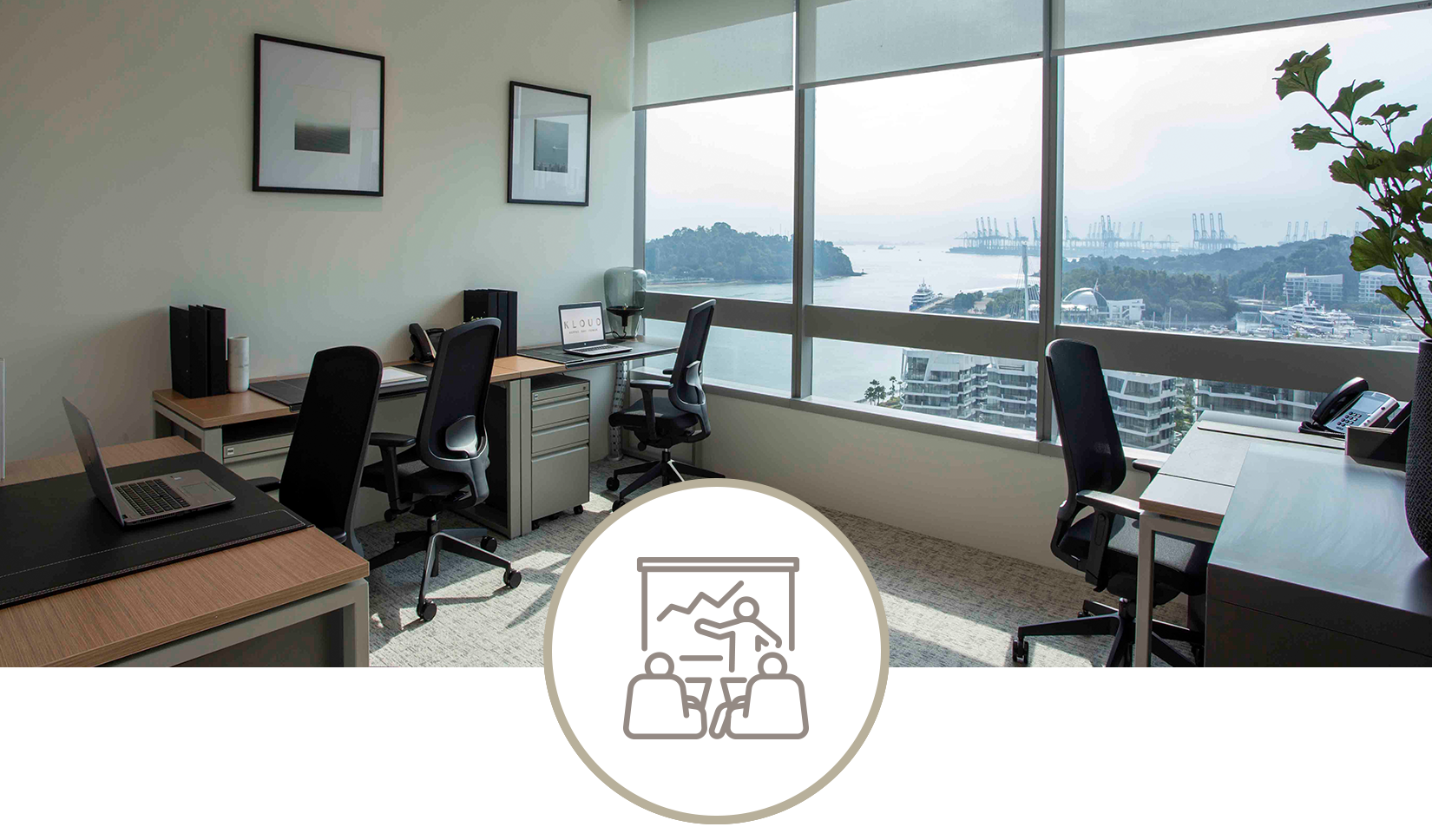 Express Suites
With space up to 4 desks, Express Suites are cosy and suitable for budding enterprises or smaller project teams.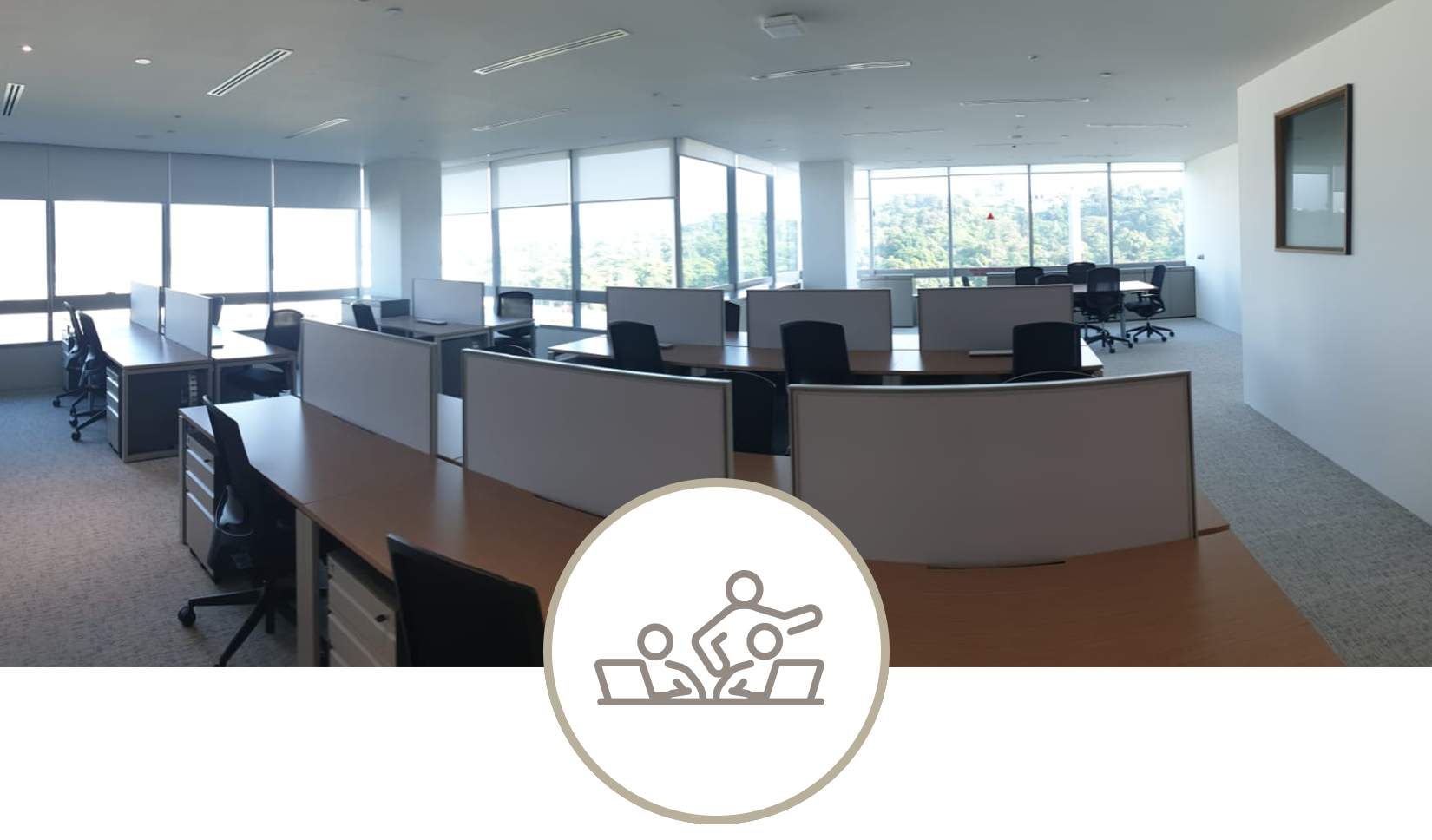 Deluxe Suites
With space available for between 5 to 15 desks, these suites are ideal for growing enterprises with larger teams. Enjoy a close-knit yet dynamic work environment, with the option of adding your own snooze corners or mini breakout spaces.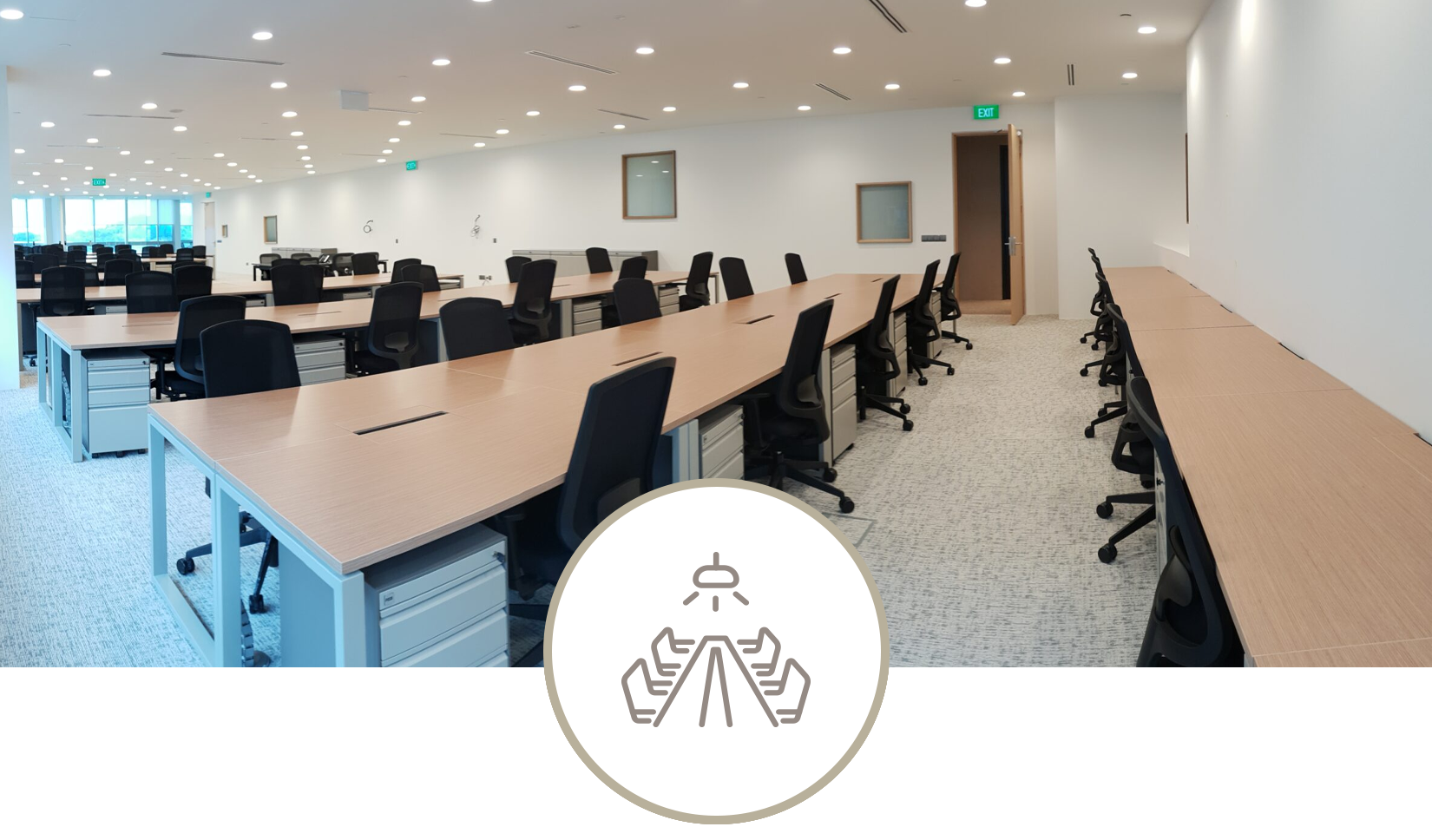 Premier Suites
Providing space beyond 15 desks, Premier Suites are an excellent fit for larger, more mature enterprises. They have the potential to house internal meeting rooms, breakout areas and even phone booths.
Our Amenities are shared facilities that users can book via our mobile application. Coming in varying sizes with different available features, they fit various meeting or event needs.
Pavilion
Pavilion is our large event space for hosting up to 50 people. Seminars, functions and training sessions can be hosted here.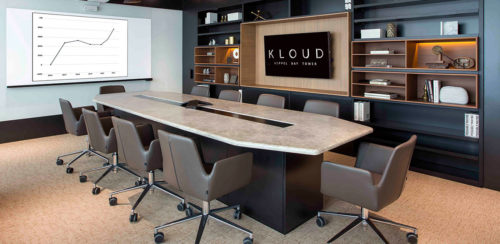 The Boardroom
Perfect for hosting your corporate and board meetings. With an interactive projector screen and smart lighting controls, you will make an impression.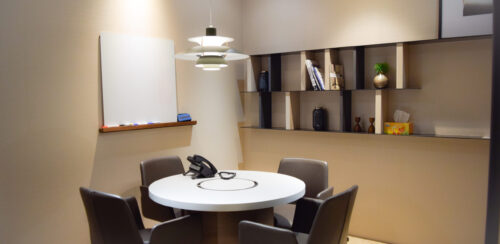 The Library
Use them for private discussions or business meetings, to take your ideas to greater heights.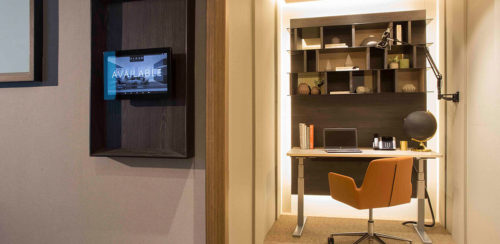 The Study
This private space is ideal for that important and confidential business or conference call. Or, just to collect your thoughts.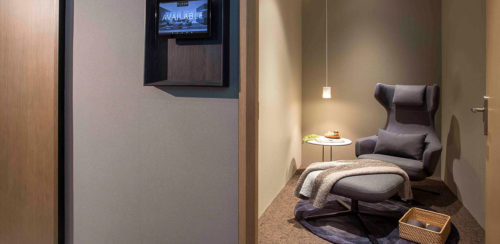 The Private Room
Need to recharge? The soothing environment and the VITRA Gran Repos chair will provide much needed rest for your body and mind.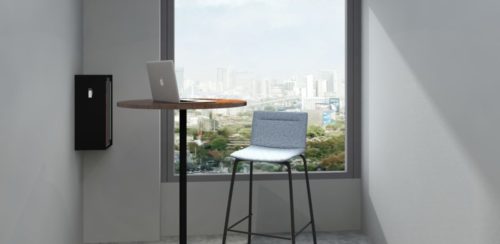 Phone Booth
Step out for a phone or conference call at our phone booth areas for some extra privacy
Discussion Booth
Multi-functional meeting spaces with a more social, laidback vibe to encourage out-of-the-box thinking, creativity, and open up possibilities.
Nursing Room
Providing a midday respite. A quiet, relaxing and comfortable space for nursing mothers to pump.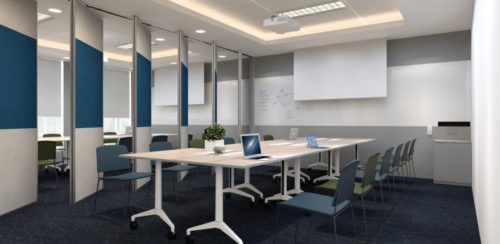 Configurable Seminar Rooms
Purpose-built space designed for flexibility. Configurable seminar rooms facilitate meetings, events and talks from 12 to 24 people.
Beyond just supporting users with physical space, KLOUD offers a myriad of partnerships and services to create a better work experience.
01.
Concierge
Our concierge supports users with mail handling, phone call management and on-site support.
02.
Virtual Office
KLOUD offers our registered address with support from our concierge for users who work from home or alternative locations.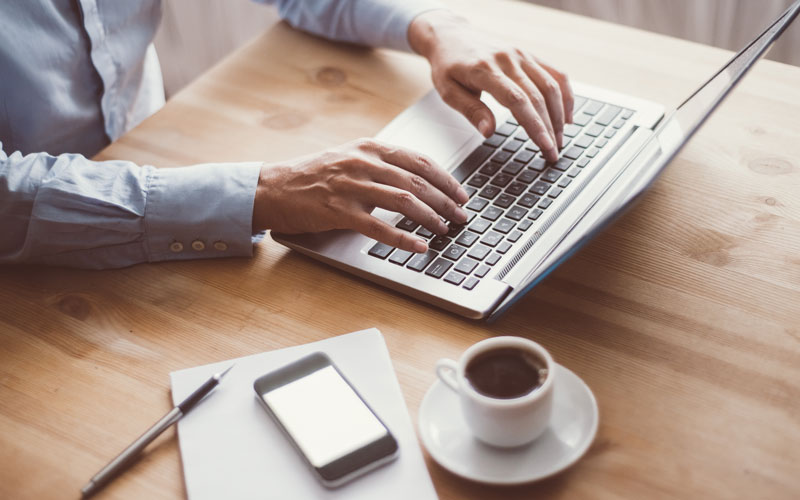 03.
Business Solutions
Users are connected to a network of business solutions including IT, Corporate Services and more.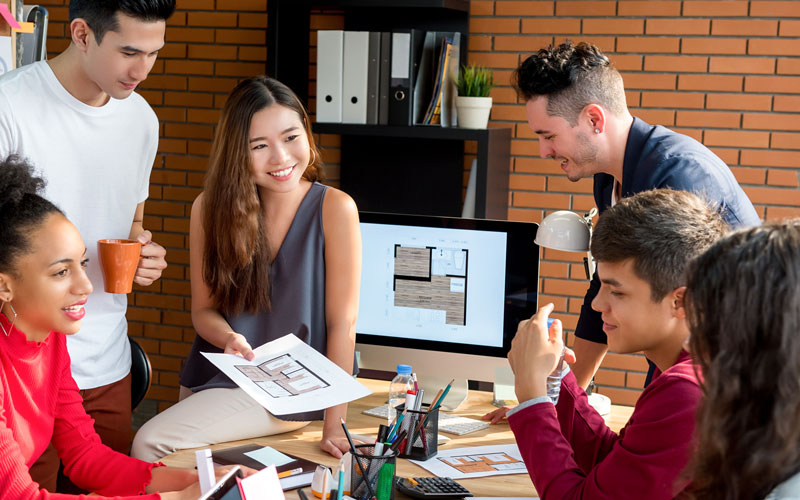 Head Office
1 HarbourFront Avenue
#13-03 Keppel Bay Tower
Singapore 098632
Message us